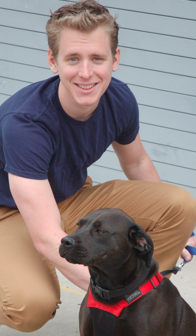 Meet Mike Rose of our Williamsburg dog walking team:
There's a lot more to Mike Rose than just a handsome face. Mike has one of those brains that's always learning, analyzing and endeavoring to understand.
When he's not walking dogs in Williamsburg, Mike Rose spends a lot of time thinking about things like the ways color and shape affect the image of pharmaceutical brands and how to interpret the provisions of the Berne Convention.
Alright, maybe he doesn't, but he sure did when he was a research assistant for professor Christopher Sprigman.
Read More